Contributed by Mark Smith
One of the most amazing products to be released last year was the limited edition Fender USA G-5A VG Stratocaster in Candy Apple Red. There are two versions – one has a maple neck and the other a rosewood fingerboard.
This USA made guitar is rapidly becoming quite scarce, with many retailers around the world having already sold out. Roland Australia recently received one final (small) shipment, and after these are gone, there are no more.
What makes this guitar so special? Well, it combines the best of both worlds – Roland's modelling technology and a traditional Fender Stratocaster.
For starters, the Fender G5-A looks, plays and feels like a genuine made-in-USA Stratocaster, one of the best selling guitars of the past 60 years! However, it also has some incredible technology built in – making it the world's most versatile guitar ever.
There are 120 different modelling combinations including Stratocaster, Telecaster, acoustic instruments and 6 different open and alternate tuning options – all instantly accessible.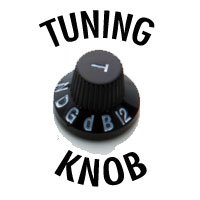 The tuning knob gives you instant to the following different tunings
► N: Normal tuning
► D: Drop D
► G: Open G
► d: D Modal (DADGAD)
► B: Baritone
► 12: 12 String guitar
The mode knob works in conjunction with the 5-way pickup selector as follows
► N: Normal (non-modelling mode).
Selecting this means the Fender G-5A acts, feels and plays like a normal Stratocaster
► S: Modelled Stratocaster
Why would you want to model a Stratocaster if you already have one? Firstly, the modelled strat elimates hum, which is really handy for live gigs. Furthermore, you can use the modelled guitar in conjunction with alternate tunings, so you can have a baritone Strat or a 12-string Strat or instantly have it tuned to drop-D.
► T: Modelled Telecaster
Obviously this models a Telecaster tone, and the inside 3 positions on the 5-way selector switch work exactly the same as they would on a normal Telecaster. However, the outside two positions give you a totally new pickup type – a full bodied 'wide range' single coil.
► H: Modelled Humbucking Pickups
This mode emulates a Les Paul, where the inside 3 positions on the 5-way selector switch work the same as on a Gibson Les Paul – the lead pickup, combination and rhythm pickup.
However, the outside two positions have two completely new modelled pickup sounds, a 'Bright' Humbucker. Traditional humbucking pickups have a big fat sound, but the trade off is that they lose some of the top end, the 'Bright' pickup settings on the Fender G-5A puts that top end back in, for a totally new pickup sound.
► A: Modelled Acoustic guitar
Selecting the A (Acoustic) model gives you 5 different options and in all of these settings, the tone knob dials in reverb.
Jazz Guitar
Sitar
Nylon String
Steel String Acoustic #1
Steel String Acoustic #2 (Dobro / Resonator)
In this video, Lee Wrathe demonstrates the following models (playing starts at 3:30) Stratocaster, Telecaster (Wide Range, Neck Pickup), Humbucker (Bright Humbucker, Neck Pickup), Steel String Acoustic, Dobro (with Open G Tuning), Nylon, Sitar and Jazz Guitar
Here are some SoundCloud Demonstrations
Related Article