Roland has a long history of making great amps, dating all the way back to 1975 when the legendary JC-120 Jazz Chorus was released. BOSS continues that heritage today with amps like the critically acclaimed Katana amps.
Whether you're an old-soul bluesman, a silky-smooth neo-soul player, or a straight-up hard rock/metalhead, we've got something for you. And although everything sounds better turned up to 11, we've made sure that every amp we've got produces that same inspiring tone at any level, from "casual practice in front of the TV" to "rocking out in front of a sold-out crowd"!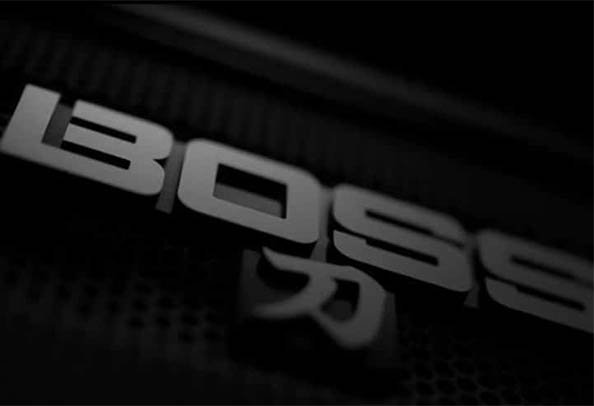 THE BOSS KATANA AMP RANGE –
Choose Your Weapon
You probably already know how great the BOSS Katana amp range is – the proof is all over the internet and in the hands of users all over the globe since Katana took the amp world by storm in 2016.
Due to its immense popularity, the Katana family of amps has rapidly grown to encompass SEVEN distinct models (and an extension speaker!).
Furthermore, in 2019 the Katana platform was turbocharged with the brand new MkII series, encompassing both hardware and software upgrades across the core stage-ready range.
Developing the Brown Sound
Guitarists have used BROWN as an adjective for guitar tone ever since the phrase emerged back in the late 1970's/early 1980's. The early history of the term remains undisputedly and indelibly linked to one of the biggest guitar heroes of all time.
However, in the years since, the word "brown" in reference to guitar tone has gone on to become an independent part of everyday guitar lexicon. It now embodies, in a single word, the perfect electric guitar tone.
What exactly does BROWN mean though? How does a guitar tone refer to sounding like a colour?
Brett Kingman Patches & the Revolutionary WAZA AIR
Brett Kingman -
BOSS KATANA MkII Patch Collection
Brett Kingman is a professional guitar player who has toured with many icons of Australian music – but you may know him better as one of the pioneers of the Youtube guitar gear demo scene.
In 2008 Brett and his daughter Sadie made some short YouTube videos demonstrating guitar effects pedals, just for fun. The videos proved to be a hit with the global guitar playing fraternity, encouraging them to produce more.
Some 1500+ videos and over 38 million views later, the "Brett Kingman" channel is now acknowledged as one of the best of its kind in the world.
Blues Cube VS Katana VS Nextone –
Which One Is For Me?
Roland have a long history of making great amps. This dates all the way back to 1975 when the classic Jazz Chorus series was released. That was more than 40 years ago! That being said, finding the best guitar amp can be tricky.
Today, there is a wide variety of stage-ready BOSS and Roland amps available. More importantly, there is something unique to offer every player. In this article, we'll see how several amps compare to each other in terms of features and tones. Then we'll find out which one will work best for your needs!
WAZA AIR -
The Perfect Home Practice Tool for Guitar
WAZA-AIR
is a revolutionary new concept in personal amplification that will completely change the way you experience playing guitar with headphones. It was an absolute runaway hit at the 2020 Winter NAMM Show with queues out the door to try them, and even winning the coveted Best In Show award!
It brings together our amp, effects and wireless technology in a slick, premium pair of headphones – but the most exciting and important feature is the new spatial technology which delivers inspiring "amp in the room" tone and feel.
Here Are More Articles You May Like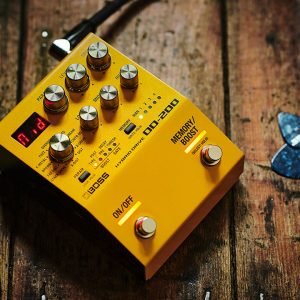 'How To' Articles
The OD-200 Hybrid Drive brings together decades of experience and innovation in overdrive and distortion to create a totally new breed of pedal. The cutting
Read More »