Being a studio musician these days makes it very easy to be motivated due to the many options available
in choices of both hardware and software.
Of course, with choices there comes a few questions…
Do you opt for a workstation-type keyboard that does it all?
Should you have a specialised synth that has lots of knobs and sliders to be creative on the fly with your sound design?
Do you have a controller that has access to your VST plug in collection on your laptop?
Or can you have all three?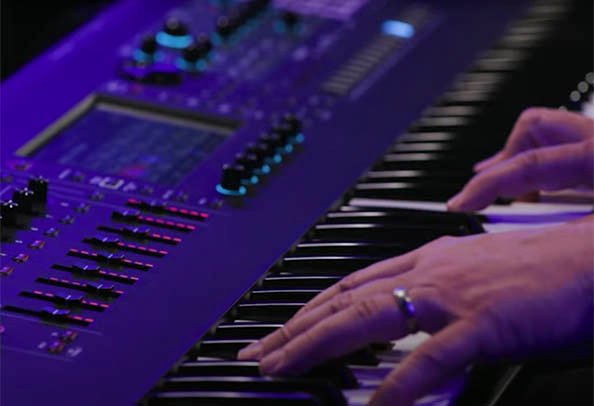 FANTOM – The Ultimate Guide
FANTOM is the pinnacle of Roland synthesizer sound quality and design. It is built from metal and premium materials, and the all-new aftertouch-enabled keyboard is the best Roland has ever made.
The layout is easy to navigate with plenty of knobs and sliders that let you control and easily edit your sounds, whether you're producing in the studio or performing on stage. 
When the creative juices are flowing, there should be no barriers. With FANTOM, you won't compromise your sound or suffer workarounds due to outdated technical limits.
Jupiter-X & Xm – The Ultimate Guide
JUPITER-X is equipped with our latest sound engine, capable of faithfully reproducing Roland's legendary synths from our long history of genre-defining sounds.
It's so flexible that it can reproduce our highly acclaimed analog classics like the JUPITER-8, JUNO-106, and SH-101, as well as digital machines like the vintage XV-5080 and modern RD pianos.
You also get the many Roland drum machines that are the foundation of electronic and dance music like the TR-808, TR-909, CR-78, and more. It's like a studio full of vintage gear, with modern features and a deep synth engine so you can explore unmapped sonic territory.
What is MIDI and Killer Recording Tips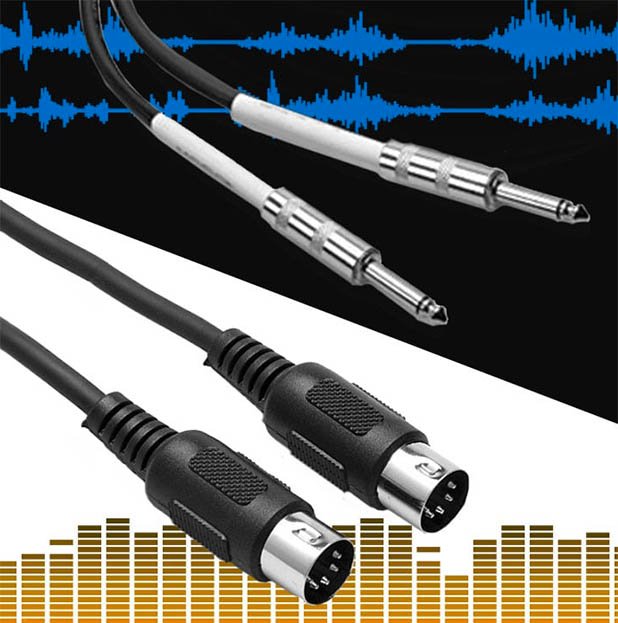 MIDI is one of the most versatile and useful aspects of modern music-making and also one of the most misunderstood. Present in a huge range of instruments, modules, devices, and pieces of gear still to this day, MIDI was a true game-changer.
Its release in the early 1980's allowed different brands and models of equipment to communicate.
While completely different from audio and sound, MIDI can make a great team when used together. Let's Examine the difference between MIDI and AUDIO!
10 Ways Guaranteed
to Quickly Improve Your Music Production
Today, recording equipment is both affordable and compact. However, there's more to making a good recording than simply hitting the big red button and then playing.
We've put together a few tips to help you get the best out of your music production setup, regardless of whether you are using DAW recording software, an integrated hardware recorder/mixer or even an old tape machine.
It goes without saying that good music production starts with a good performance of a well-arranged song. However, even a good performance can be compromised before the sound reaches the microphone.
You can make a release-quality recording using affordable hardware such as one of the Boss multi-trackers or one of the many excellent computer Digital Audio Workstations (DAWs) such as Logic or Zenbeats.
You'll need decent microphones and reasonably accurate loudspeakers or headphones to judge your efforts, but the quality of entry-level mics and speakers is now surprisingly good too.
The main problems associated with making a great recording can be broken down into two areas — the sounds you record and the way you mix them. 
Here Are More Articles You May Like
'How To' Articles
The Roland JUNO-60 helped define the sound of the '80s and is highly prized for its vintage vibe and unmistakable character with fat, punchy analog
Read More »