The Roland
TR-8S
External Inputs allow you to plug in any Audio Source, or sources, like Synths or other Drum Machines, and process the Input Signals using the Delay, Reverb and Sidechain FX of the TR-8S. Although you might more often plug in one Stereo Source to the External Inputs of the TR-8S, you can plug in two different Mono Sources as well.
Contributed by Alexander Marlowe for Roland Corporation Australia
To use the External Inputs in a Dual Mono Configuration:
Press the Utility Button to view the Utility screen.
Hold Shift and turn the Value Knob to select EXT IN: Type and press Enter.
Turn the Value Knob to select Mono.
You are now set up to plug two Mono Sources, like the Mono Outputs of two different Synths, into the External Inputs of the TR-8S.
PRO TIP
With two different Mono Synths plugged into the External Inputs of the TR-8S you can combine the two different tones from the Synths, and apply Sidechain to the combined signal. Since there is just one Gain Parameter for the Eternal Inputs, you'll need to adjust the Level Balance between the two Mono Signals at the Synths themselves.

Also, by adjusting the Kit: EXT IN Pan Parameter in a given Kit, you can include just one Mono Signal one or the other on a given Pattern. Set the Pan all the way to Left or Right, depending on which Mono Input you want to include.
Article written by Alex Marlowe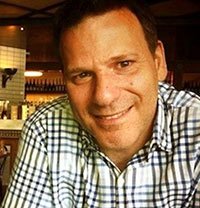 Alex Marlowe is a Composer/Producer, Musician and Consultant based in Melbourne, Australia. Alex has placed music in numerous movies and TV shows, and toured worldwide as a keyboardist with major artists. As a Teacher and Consultant, Alex has worked with platinum songwriters, music editors, producers and composers, and conducted courses in Music Production and Music Software, including at the Songwriting School of Los Angeles. You can find more info, and contact Alex at: www.logicproanswers.com