Many people ask: "What is the best age to learn the drums?" The answer is any age! 
This is what I learnt in my time with jazz drumming legend Joe Morello.
Contributed by Simon Ayton for the Roland Australia Blog
Playing music is a proven way to encourage both physical and mental health and a positive and fun challenge for anyone.
As far back as I can remember I wanted to be a drummer. 
My grandmother bought me a snare drum as a toddler and I've been obsessed with drums ever since. 
Something about the shape, noise and physicality of hitting them still draws me to the drum.
I love the way they look, the sheer power of the sound and the great, empowering feeling of locking in with other musicians during a group performance. There is just no feeling like it.
Many people feel this way about drums. This innate connection with rhythm is deeply rooted in human ritual 
Drums served as an early form of long distance communication with a long history of ceremonial use. It is an instrument everyone can connect with making it a natural instrument to learn at any age.
NEVER TOO LATE TO LEARN!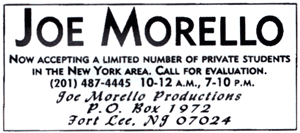 Some years back, I had the great fortune to meet and spend some time studying with Jazz drumming icon Joe Morello of The Dave Brubeck Quartet who, even mostly blind and in his eighties, was still playing and teaching every day and gigging weekly. 
Considered one of the world's foremost masters of drumming, Joe was constantly analyzing and refining his technique and always hungry to learn more.
Joe had a remarkable attitude to music and life and as I discovered, a youthful spirit. 
We spent some time reflecting on his memories as a musician in Joe's small teaching room in New Jersey. When he asked me what I was currently listening to, I mentioned (with slight apprehension) that I was actually listening to Swedish progressive metal band Meshuggah. He asked for a copy and the next day after listening to it at home that night, he excitedly burst into the room saying, "Geez man, those kids can play!"
Such open-minded enthusiasm from a Jazz drumming great grandfather truly surprised and encouraged me. So take a page out of Joe Morello's book – it is never too late to play the drums!
"How long does it take to learn the drums?"
How long is a piece of string?
You can learn to play a basic rock beat in minutes and spend the rest of your life mastering it. 
Herein lies the beauty. As with many things, the more you know, the more you realise you always need to be learning which sets you off on a wonderful, lifelong journey. 
Luckily, the internet is a huge and ever-expanding resource of information for lessons, tips and videos. Learning drums has never been easier.
"Acoustic or electronic drums? What else do I need to start?"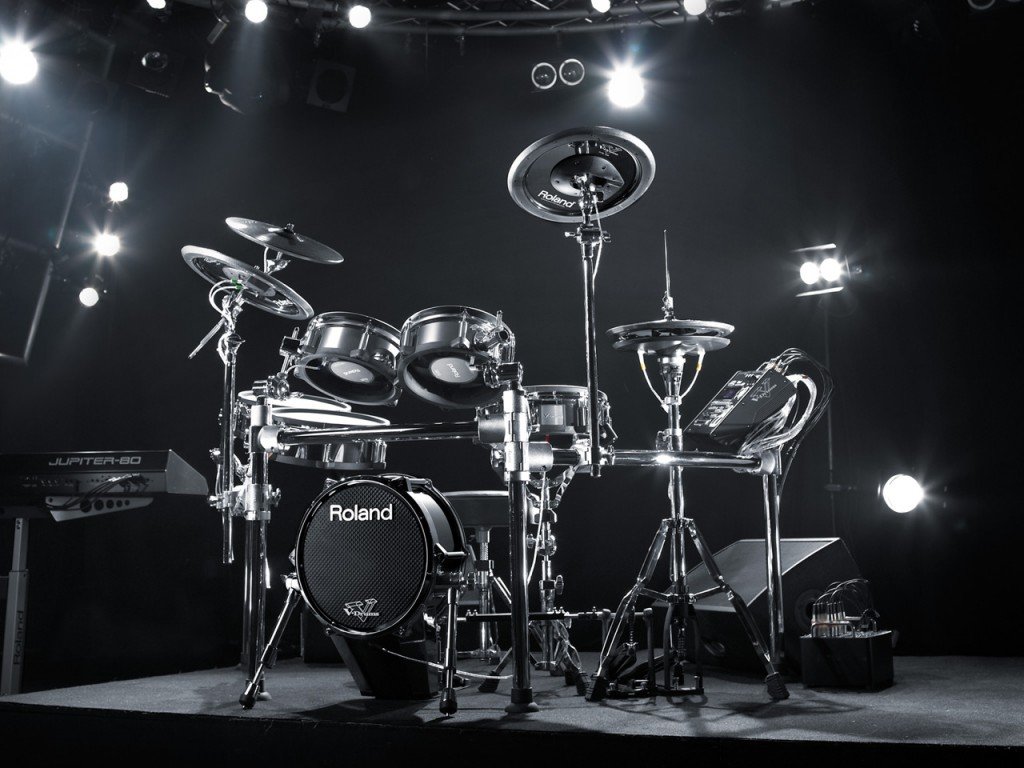 Whilst a pair of sticks and a practice pad are a good place to start, an actual kit will keep you excited as well as giving you a commitment to practicing.
Drums are one of the most recent western instruments to become electrified. This means there are still teachers and institutes that insist on acoustic drums.
The irony is that, traditionally, the drum student will spend the majority of time practicing on rubber pads until they are worthy of sitting at a drum kit.
Luckily, the tide has turned and many think of electronic drums like the electric guitar versus the acoustic guitar, or the piano versus the synthesizer. 
For decades, many professional drummers and music educators have adopted electronic percussion into their setups and teaching rooms. Today a strong understanding of electronic percussion is essential for any working modern drummer.
Electronic drums also tend to be cheaper to maintain as heads and sticks last many times more than on a metal cymbal acoustic drum kit.
Aside from sound, size and portability benefits, electronic kits offer many more hours of quiet practice and hands-on time so critical for learning and growing your self-confidence. 
Volume has always been an issue with acoustic instruments but the advent of electronic drums has mostly eliminated noise problems.
Private listening and being able to adjust the volume means you can save your eardrums from extreme volume. You can also connect your electronic kit to the online world for learning, exchanging music and expanding your musical repertoire.
"What should I learn?"
A great starting point when learning the drums is simply getting used to holding the sticks and becoming familiar with their weight and feel. This is an unfamiliar relationship at first, but it develops naturally over time to the point where they gradually become an extension of your hands and you will actually enjoy holding them.
The next step is to simply sit at the kit and hit one of everything. It really is a lot of fun to just experiment with the range of sounds you can make and what the foot pedals do. Small kids tend to do it automatically as it's a natural process of discovery.
This may sound basic but this "exploration time" really helps you strengthen your relationship with the instrument and it will help you define your personal sound and style. Playing to music of all types is free, fun and provides possibly the most valuable lesson.
Another fun challenge is to put the radio on and try to come up with a drum part for every song no matter the style, tempo or complexity. Simplify your ideas so you can play something solid all the way through the song without mistakes or stopping. Listen carefully to drum parts and try to copy them.
Take a simple beat and learn to play it solid with conviction so it gets inside your bones! 
Queen's "We Will Rock You" is a great start. Learning this foundation rhythm can be applied to so many famous songs such as Phil Collins' "In The Air Tonight", The Police's "Every Breathe You Take", Michael Jackson's "Billie Jean" and AC/DC's "Back In Black".
Here's a great story from Jason Bonham about his father John Bonham and Phil Collins.
Practicing in this way broadens your learning, opens your ears, builds your stamina and gives you "jamming" skills appreciated by the other musicians you play with.
Check out online resources
There are an incredible amount of free written and video drum lessons and resources online to keep you busy for a lifetime but a teacher can help give some instant feedback on how you are going.
A good teacher can help give your learning some structure, correct any playing issues or difficulties as they arise and give you a much deserved pat on the back as you progress. Meeting with and talking to other drummers at lessons or via online chat forums is a great way to share ideas, music and your enthusiasm for drumming.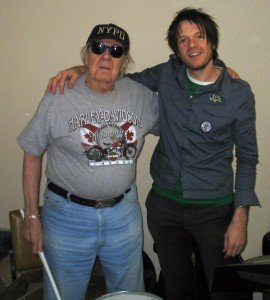 …
So what did I learn from my time with Joe Morello? 
Below are some pearls of wisdom that have stuck with me until today and demonstrate how valuable the advice from a mentor or good teacher can be:
1. Practice time with sticks and a pad is time for building coordination and vocabulary, playing on the kit is time for making music.
2. You are unique. Be yourself; No matter your level and style, there is room for everyone in the world of music.
3. Music is not a competitive sport. It is a form of expression and communication between people.
4. Even when playing something simple, play it well.
5. You are never too old to learn!
So you have waited long enough…time to get drumming. You will never look back!
Simon Ayton is the V-Drums Product Manager for Roland Australia. You can follow him on Twitter @devilishdrums and visit Simon's personal web site for free V-Drums kit patches here