Modern DJ's are always looking for a creative edge; and this edge can be achieved by adding a percussion controller to your setup.
Contributed by Adam Manning
What is a percussion controller?
An electronic percussive instrument that can be connected to a computer or other instrument to remotely trigger sounds.
Why use a percussion controller?
To create a real-time percussive mashup.
In the accompanying YouTube demonstration, one will observe a real-time percussive mash up using the Roland HandSonic HPD-20.
A real-time percussive mashup is where the live performance skills of a DJ are directly on display. Underpinning a real-time percussive mashup is a computer/program and the performer's understanding/musical aptitude of musical elements such as rhythm and pitch. However, to fully understand this concept, it's best to familiarize yourself with a DJ program and the appropriate terminology first.
Setup
Connect the HPD-20 to the computer via an interface using the standard MIDI OUT connection or by installing the supplied USB MIDI/AUDIO drivers which allow the HPD-20 to be recognized as an interface by your computer.
See your HPD-20 manual for these steps.
Once this is completed, a DAW (Digital Audio Workstation) or DJ program like Sony's 'Acid' or Ableton's 'Live' is required to slice up the music (cut the wave files into individual samples). These sliced wave files can then be imported and assigned to a physical pad of the HDP-20 and then the instrument (as controller) will produce a musical result.
The HPD-20 has thirteen trigger pads or zones. I highly recommend that you slice only one or two bars of each track, and then assign them to the smaller outer pads.
The larger pads can be used for the percussive sounds from the module.
Once the sounds have been assigned, additional effects, envelopes and controllers will help improve your expressiveness. Adding a compressor over your slice sounds will help ensure that these sounds are performed more accurately. Additionally, effects such as distortion, delay and low/high pass filters can be assigned to envelopes in the DJ program. Otherwise, effects can be manipulated live via the use of a MIDI foot controller like the Boss FC-300.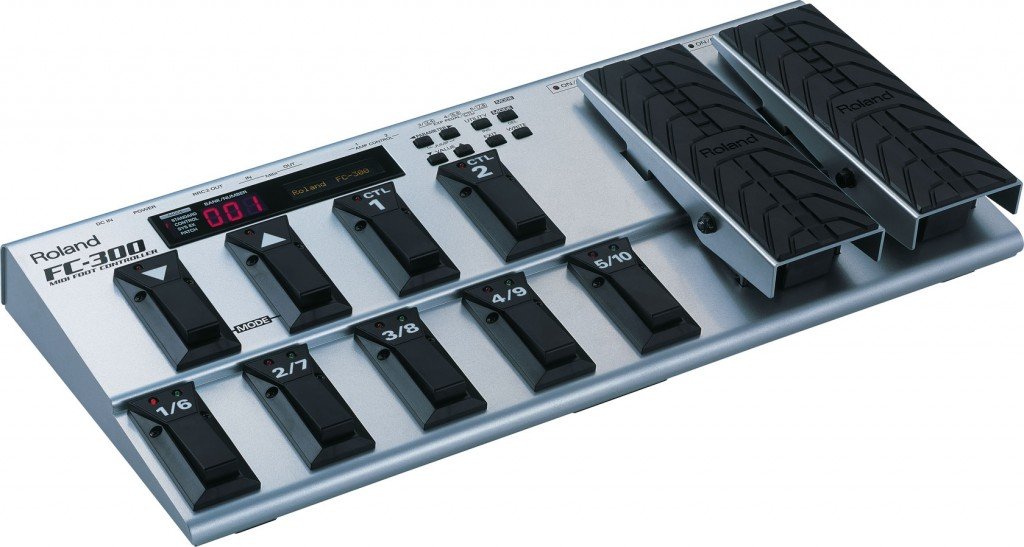 Adding these effects to your live mash ups will help keep the audience engaged and ensure a more interesting musical result. Also, adding a kick drum to your performance will also guarantee that the audience has the familiar low-end throbbing pulse throughout your mashup. However, one will observe the short nature of the performance, therefore, it's best to use this concept in selected break down sections. After several hours of practice and recording yourself, you will begin to become comfortable with this concept.
Once this concept is mastered, your ability to produce and write music will also improve. As with writing music, one needs to develop an understanding of music direction– knowing when to play the correct note.
Performing a real-time percussive mashup is effectively the art of practicing note placement, and in due course, one will become more comfortable with this concept.
Furthermore, this concept will help you engage your audience and directly demonstration your musical ability and expand your own level of music awareness.
Related Article
Gear Review: HPD-20 by digitalDrummer Magazine
Related Product
Dynamic E-Percussion for Stage and Studio.