Globally, the Accordion forms an integral part of different genres of music from regions.  In this article, Kerry Panara shares his knowledge in the history of accordions, how they developed and evolved into the digital realm.
Contributed by Guest Blogger Kerry Panara for the Roland Australia Blog
About Kerry:
Kerry Panara is an accomplished musician & teacher, He studied and completed a Diploma in Music (Piano Accordion) and competed in the Australian Open Accordion Eisttedford competitions in 1979. He has performed with 2 time Grammy award winner Lucky Oceans ( American Country & Western band Asleep at the Wheel ), supported The Highway Men – Johnny Cash, Willie Nelson, Waylon Jennings & Kris Kristofferson.
Kerry Panara is a Guest Blogger and as such, the views and opinions expressed herein do not necessarily state or reflect those of Roland Corporation.
History
The origin of the Piano Accordion has always been a subjective topic. Historically inspired by the Sheng  (笙), a centuries old Chinese instrument comprised of a mouthpiece, bamboo pipes, resonator box and wind chamber that created a "free vibrating" reed tone. Similar components form the basis of the accordion's sound production today as we know it.
Cyrillus Damian, a Viennese instrument maker patented the Accordion name 1829. However, the very first true accordion appearance was in 1822 by a German instrument maker named Christian Friedrich Buschmann who created a keyboard with free vibrating reeds inside it and attached expanding bellows to it which he called a "Hand-Aeoline".
Through the years we have seen many derivatives of the original accordion created such as the concertina, bandoneon & the button accordion. Even the Harmonium which was a common church and house-hold instrument at the time whereby air passed through a set of reed blocks via foot operated bellows and eventually became an early advent to the electric organ developed in the 1930's.
These early influences saw a rapid evolution process from the late 1800's where the first piano style accordion progressed into an instrument that now encompasses piano-style keys and a bass accompaniment section all mounted via the addition of shoulder straps. The incarnation of the accordion and its refinement over the years has been liberating and defining to the accordion purist. The ability to express an instrument that is air pressure controlled and mounted on your chest is unlike any other instrument in the world. It's unique tonal characteristics crosses over many cultures and has transcended generations of music globally since the 1800's.
"Music is the rare unspoken language that connects and transcends all boundaries.
It's what I am when words fail.."
-Kerry Panara

The Modern Acoustic Accordion
The accordion is truly an international phenomenon. The leading manufacturers of acoustic Piano Accordions are from Italy which represents approximately 75% of the world's market, with the remaining 25% manufactured in Germany, Russia, France, the USA and China.  Globally, the Accordion forms an integral part of different genres of music from regions. The South American Tango, Merengue & Cumbia, American Cajun, Western Swing, Alpine, French Musette, Balkan, and Irish & Scottish Folk Music and Jazz fields just to name a few. In China alone there are currently over 1 million students learning to play the accordion.
In more recent times we are now seeing the accordion progressing into the more popular fields of music. Some of the modern contemporaries that have used the accordion on records and on stage performances have been The Beatles, Bob Dylan, Abba, The Rolling Stones and Elvis Presley. It has also been legitimised and accepted in the classical field of music with the New York & London Philharmonic Symphony Orchestra, Boston Pops and New Zealand Symphony Orchestra all featuring the accordion in their concert performances. The accordion is becoming more widely accepted as an alternative unique instrument that can easily cross over all styles of music.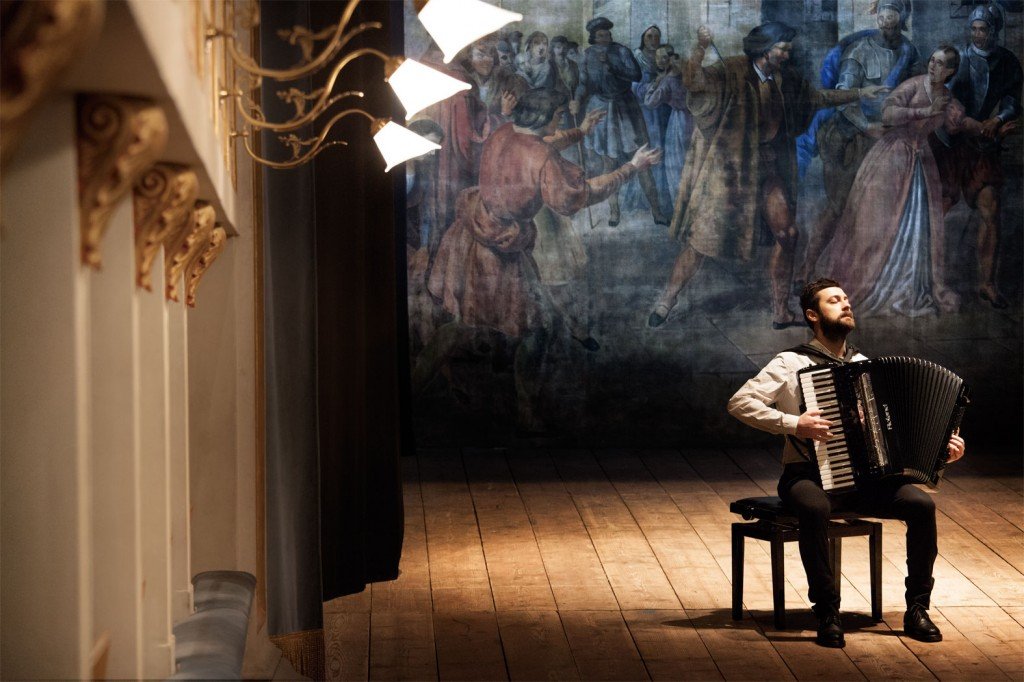 The Digital Revolution
We are now seeing the steady march of digital technology continuing to sweep all before it, In particular the birth of the reedless or digital accordion. I have seen, played and owned various digital accordions through my years of playing. However, many fell short of the mark as the technology wasn't there to capture the physical behaviour, realism in accordion & orchestral tones. Older digital accordions suffered from weight issues and a lack of mobility. A major contributor to these problems was the need to connect the accordion to a suitcase sized sound generator box. Like many others, I stopped playing the accordion like many of my generation when Australian interest in the accordion spectacularly crashed before the turn of the century. The accordion was just not a "cool" instrument anymore and it suffered the stigma of being a ridiculed instrument for many years. For this instrument to survive it needed someone to have the courage and vision that would not only appeal to the purist but to the younger generation to embrace, accept and expand the accordion into the future into new areas and forms of music performance and recording, as well as appeasing the older generation wanting to retain an element of tradition relative to their era and cultural tastes.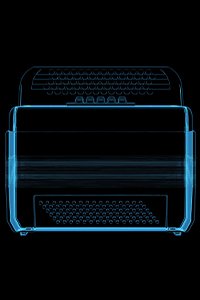 Fast forward to 2004 and we saw a leap of faith come from Ikutaro Kakehashi, founder of Roland Corporation releasing the very first Digital Accordion – the Roland FR-7. The virtual technology took 9 years of development and introduced physical behaviour modelling, i.e.: the ability to re-create an array of different acoustic accordion sound characteristics & behaviour. In this complex processing of algorithms one could control volume dynamics, expressive nuances and the shaping of tonal colour based on a high-resolution bellows pressure sensor that would respond according to your playing style. As an experienced player, the slight change in bellows technique controlling was easy for me to adapt. Aside of the technology breakthrough, other aspects such as the ability to practise in silence using headphones, expanding and upgrading of sounds, rechargeable battery and customised tuning options, smaller sized models such as the FR-3x & FR-1x to offer more flexibility in choice of models, propelled the accordion into the digital realm and at the same time put the acoustic accordion manufacturers on notice.
Rekindling the Fire
This digital instrument pulled me out of accordion "retirement" and I found myself falling in love with playing it again after abandoning it for nearly 10 years. This instrument allowed me to finally engage my favourite music styles that I could never have recreated faithfully in the past due the restriction of owning one acoustic accordion. I was now plunged into the reality of actually playing my favourite authentic French musette pieces, Cajun swing music, Argentinian tango's and of course my Dad's favourite Italian songs. In addition to this I could now incorporate orchestral sounds and assign acoustic / orchestral bass sounds to add depth in sound as well as an imaginative contemporary playing approach to my vast library of accordion music. All of a sudden the limitations have now been unshackled.
Mr Kakehashi's vision has helped re-invigorate the accordion and renew the interest in today's younger generation who are looking for alternative instruments to discover new music styles as well as inspire older generation players like myself to embrace technology and enjoy this marvel in technological advancement. For those that are considering a digital option over an acoustic, think about your own personal application & needs. Digital Accordions are not here to replace Acoustics, they are a natural extension of this and we now live in a technology hungry society that looks for exciting products to inspire us and look for ways to enjoy and satisfy our musical demands at any playing level.
The exciting fact is we are seeing a major acceptance and shift towards other digital instruments such as pianos' and drums and the accordion is a no exception to this. Roland have raised the bar and given the success of the first FR7 in 2004 we have since seen a steady progression of newer models being released and further enhancements to bridge the gap between the acoustic and digital accordion.
The latest offering is the FR-8X which I now finally own and will cover in a 2-part review in early 2015. I hope this review will provide some initial & informative insight to encourage those who may be interested in pursuing digital accordions as an alternative option.