The performance features in the
TR-8S
inspire the creation of new rhythms on their own. When you feel like throwing something unexpected into the mix, however, try generating some random patterns.
Contributed by Alexander Marlowe for Roland Corporation Australia
Let's take a look at generating a random pattern in the TR-8S:
Press the PTN Select Button and select a Pattern.
Press one of the Variation Buttons [A-H] to choose a Variation in which to create a random Pattern.
Hold the PTN Select Button and press the Sample Button.
Press the Start/Stop Button to listen to the random Pattern created by the TR-8S.
If you don't like the Pattern that was generated, Hold the PTN Select Button and press the Sample Button again to create another random Pattern.
To save the current random Pattern press the TR-REC Button.
With the TR-REC button still lit, you can press any of the Instrument Select Buttons [BD-RC] to view the Steps on which hits were generated when the random Pattern was created. You can then press any of the Pads [1-16] to turn on or off Steps and modify the Pattern to your taste.
You can also try generating a random Pattern on a Variation where you'd normally have a Drum Fill, for example, to transition into another section of your song. I like to use Variation D for a moderate intensity Fill, and Variation H for a bigger more dramatic Fill.
PRO TIP
There's a shortcut for copying Variations that makes it much quicker than the regular way: Hold the Copy Button and press the Variation Button of the Variation you want to copy from, then the Variation Button you want to copy to, and the source Variation is copied to the destination Variation immediately. This shortcut can be very handy when you're creating a full arrangement from scratch "on the fly" starting from a basic groove and building it out into a whole song. For example, starting with your Intro groove on Variation A, then using the shortcut to copy Variation A to B, and using Variation B to create your Verse groove, etc.
Article written by Alex Marlowe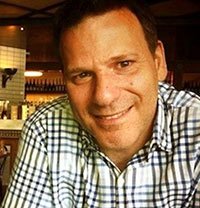 Alex Marlowe is a Composer/Producer, Musician and Consultant based in Melbourne, Australia. Alex has placed music in numerous movies and TV shows, and toured worldwide as a keyboardist with major artists. As a Teacher and Consultant, Alex has worked with platinum songwriters, music editors, producers and composers, and conducted courses in Music Production and Music Software, including at the Songwriting School of Los Angeles. You can find more info, and contact Alex at: www.logicproanswers.com