Contributed by Rudi Zarka for Roland Corporation Australia
Has The Digital Piano Come of Age?
15 to 20 years ago, traditional acoustic pianos were often considered the only choice for serious players. "Electric pianos" as they were called at the time though, were vastly different from digital piano technology we have today.
Even though times have changed, many experienced players still think digital pianos lack the level of detail and involvement that a more expensive acoustic instrument can provide.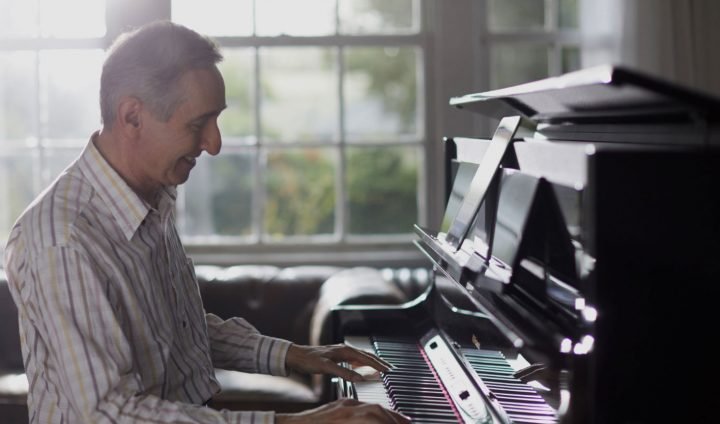 There's an important connection that happens between the player and the instrument.
There's a certain feeling you get when you sit down at a premium upright piano. Perhaps it's the fact that the appearance hasn't changed much for the last 70 to 80 years so there's a timelessness to it. You instantly soak up all the creative heritage before you've even played a note.
And when you do strike the keys, there's a cascading series of events that occur starting with the hammers to the strings, then to the bridge, the soundboard, through to the cabinet and back to the player. It's an incredible connection that it is both musical and physical at the same time.
Achieving a similar level of connection was of the utmost importance when designing our premium LX700 Series pianos.
In this article we'll look at why our advanced piano technology will allow you to express your creativity to the fullest.
At the heart of the Roland LX700 series is the incredible Pure Acoustic modelling engine. This state-of-the-art technology is what allows these pianos to actually "behave" like a professional acoustic piano. It's not just how good the sound is, it's how it evolves, how it creates emotion when you play, how it inspires creativity in the player.
Watch as Australian jazz icon James Morrison talks about his experience with the Roland LX700 series:
There are a multitude of physical interactions that occur on an acoustic piano such as keys being pressed, hammers striking strings, strings resonating, the cabinet resonating, what notes you play and where, even how much pedal you are using. All these interactions in an acoustic piano combine to communicate exactly what the piano is doing to the player. 

The Pure Acoustic modelling engine uses two powerful Behavioural Modelling Cores to achieve a similar deep level of communication between the piano and the player.
Blog article: "What is Roland Pure Acoustic Modelling Technology?"
Another key attribute of a quality piano is the key action. Having a mechanism that allows for fine control, fast repetition, and an intimate connection to the way the sound is produced is essential.
The PHA-50 Key action in the LX705 and PHA-100 Hybrid Grand action on the LX706 and LX708 both feel natural and expressive to play. With wooden inserts, synthetic ivory key-tops and an extremely durable inner frame, these actions will provide years of maintenance free service whilst providing serious pianists with exactly what they need to perform at the highest level.
Sensational Speaker Systems
With such great sound and feel, it's also important just how this sound is projected. Each LX700 model includes an Acoustic Projection System, reproducing the rich, room-filling sound of a grand piano in a great venue – without needing the floorspace.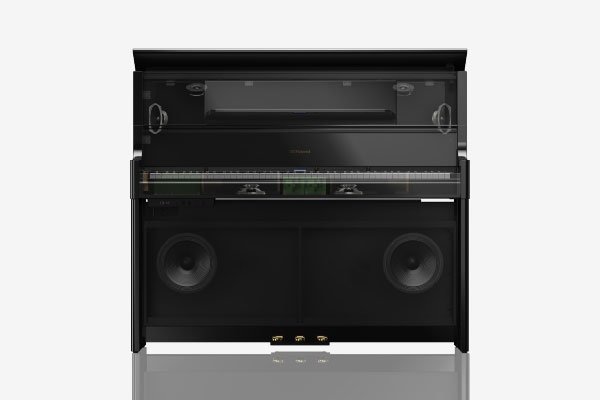 The flagship LX708 houses a four-way, eight-speaker system, driven by a powerful amplifier, with each speaker fulfilling a specific role in delivering superior piano tone. The cabinet speakers produce the all-enveloping main sound, while the top-mounted spatial speakers reproduce the resonance of the piano's frame, projecting through the front C-shape wide aperture. Finally, the nearfield speakers and tweeters project the sounds you're most likely to notice, including dramatic, dynamic overtones and even the noise of the hammers hitting the strings through the keyboard section.
Roland engineers designed these speaker systems to work hand in hand with the Pure Acoustic modelling engine to create an incredibly immersive piano experience as a professional series acoustic piano would.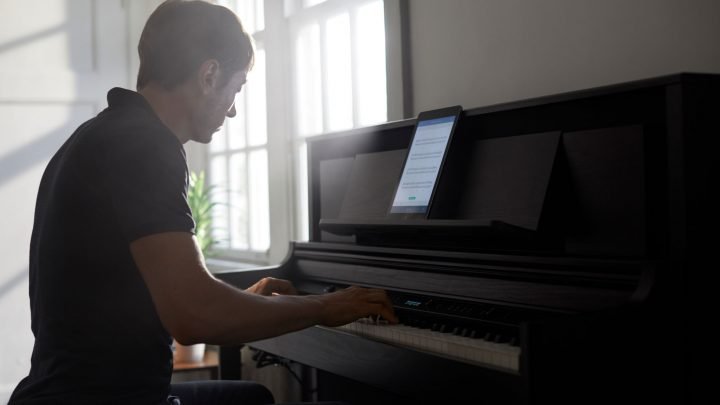 Although the most important aspect of a digital piano for serious pianists is the authenticity, quality and behaviour of the sound combined with the feel, it's still great to know that there's a whole other world of tech there to indulge in should you wish to!
Bluetooth connection allows integration with the awesome Piano Every Day app which is a free download for iOS or Android devices. Players can stay engaged with a built-in practise diary, backing rhythms for jamming, full remote control of the piano's functions, and access to Sheet Music Direct, the world's largest online sheet music store, all right in the app.
You can even stream audio directly from your device to the powerful speaker systems in the LX700 series. In fact, the speaker systems function so well as Bluetooth speakers, that you'll find the non-piano players in your home wanting to use your piano just to play their tunes!
Blog article: The Top 5 Benefits of Bluetooth Technology
If you love playing piano, you probably also love having your piano sound exactly the way YOU like it! This can sometimes be difficult to achieve as every home environment is different. Piano tuners have their work cut out for them trying to voice and setup acoustic pianos to suit player's tastes, as well as considering the home's climatic conditions.
On Roland's LX700 series pianos, you can be your own piano technician with the Piano Designer app. Unlike many other pianos on the market, this allows you to fine tune the voicing (mellow-bright) and pitch of individual notes on the piano just like a piano technician would on an acoustic instrument. You can save your favourite settings to recall at any time. This level of control will let you get your own tailored piano sound in your room.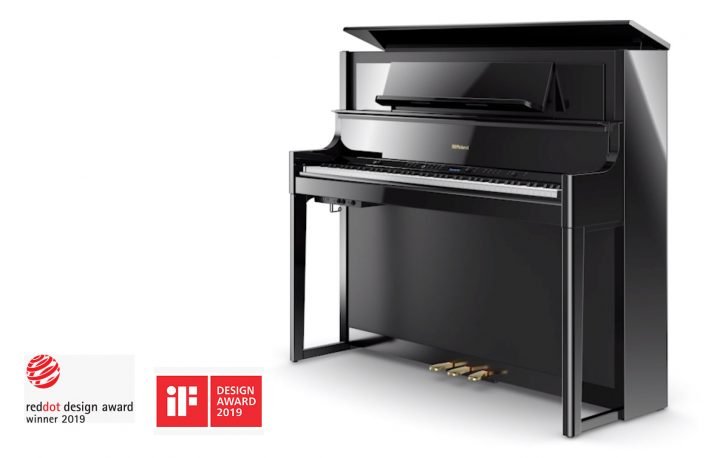 The Roland design team didn't forget about the design aesthetic and how this is also an integral part of the entire piano experience.
Our designers were so passionate about it that they engaged award-winning European design team GBO to design the incredible piano cabinets for the LX700 series.
With its attractive and innovative design, Roland's LX700 series has been internationally recognized by the largest and most respected design competitions in the world. The overall line-up received both the 2019 iF Design Award and Red Dot Product Design Award 2019, while the flagship LX708 model was honoured with a Good Design Award 2018.
Blog article – Roland Digital Pianos, Past Present and Future
The LX700 series of pianos are designed to complement your living space with a slightly smaller footprint than a mid-size professional acoustic upright piano, but with a similar presence. In fact, the range topping LX708 stands at 118 cm tall giving you a similar aesthetic experience to an acoustic upright piano.
Reassurance in your investment is catered to by a full 10-year manufacturer's warranty in Australia. There is also a premium adjustable piano bench provided with each LX model so the correct seating height can be achieved.
Warranty and looking after your digital piano
By choosing to purchase a Roland LX700 series digital piano you'll know that you have chosen a piano where every aspect of design, both pianistic and aesthetic, has been fine-tuned and honed to deliver the most authentic piano playing experience yet!