Since the introduction of the legendary TR-808 in 1980, and the TR-909 in 1983, Ro-land TR drum machines have been used to create countless hit records, and have contributed to the development of entirely new genres of music.

In 2014, the Roland TR-8 Rhythm Performer brought us incredibly accurate ACB recreations of the 808 and 909 sounds, and a performance-oriented control surface. The hugely popular Roland TR-8S continues that evolution, with major enhancements to the feature set and performance controls, a sleek new look, and the ability to load your own samples.

This ultimate "how to" guide includes everything you need to know to get the most out of your TR-8S, both on stage and in the studio. The articles below include videos, diagrams, along with more detailed descriptions and tutorials. There are also some useful pro tips scattered throughout!
Contributed by Alexander Marlowe for Roland Corporation Australia
How To: Create Your Own Patterns and Kits
Electronic music production software has become increasingly powerful over the last decade. One side effect of this is that sometimes the process itself can be an impedi-ment to creativity. Producers are now more often looking outside the computer and their preferred digital audio workstation for inspiration.
Music creation on the TR-8S is intuitive and straightforward, with a wide variety of kits and tools readily available. The first section of this guide focusses on basic operation of the drum machine to help you get started. You'll be creating inspired grooves in no time at all!
Playing live with the TR-8S
The TR-8S is called a Rhythm Performer for good reason! The front panel is loaded with dedicated controls for editing multiple instruments at once during a performance. The articles in this section are dedicated to helping you make the most of the live play-ing aspects of the TR-8S.
Creating complex beats with automation and LFO's
After you're comfortable creating patterns, you may feel the need to lift the groove and give it some motion. Adding automation to instruments can go a long way in bringing a track to life. Using the LFO to modify aspects of a sound in a rhythmic way can add a lot of movement to a track as well.
Sculpting Your Kit to Make it Unique
Once you have some grooves with dynamics, of course you'll want to customize your Kits to give them your own signature sound. The TR-8S provides a lot of tools for doing just that. Loading your own samples is really just the beginning, when you have so many ways to edit them on each individual instrument track. Click on the links below for the details on each topic:
Using your TR-8S with other gear
The TR-8S integrates perfectly into almost any studio environment! It connects with other Roland AIRA devices, your computer via USB, and other MIDI devices (synths, drum machines, controllers, etc.). The assignable audio outputs double as trigger out-puts, enabling the TR-8S to control synths that receive trigger input. The external in-puts on the TR-8S can also receive an audio output from another device, process it us-ing the onboard effects, and mix it with the TR-8S sounds. For more details, see the articles below:
Roland TR-8S Rhythm Performer v2.0 Update: FM Synthesis, New INST FX & More
The Roland TR-8S v2.0 Update adds a powerful FM sound engine that brings a whole universe of sonic textures to the modern drum machine classic. Unlock the power of FM with the new MORPH feature—an ultra-expressive macro control that lets you sweep through an array of tonal variations, wildly manipulating FM depth, ratio, and feedback…all with a simple twist of a knob.

Also, in the TR-8s v2.0 Update is a new RELOAD feature that lets you immediately jump back to your previous settings with a simple shortcut. Not only does this save time getting back to your initial sound, but you can use it as a performance feature for build-ups and transitions. RELOAD also works for PATTERNS, TRACKS, FADERS, and KNOBS too. After adding layers and layers of instruments to your pattern, jump back to your original saved pattern with a simple shortcut!

We've also added a few more INSTRUMENT FX in v2.0 to inspire your next drum sound designs. Add SATURATOR to give more warmth and drive to your drums or use SPREAD to give them a 3D feel. FREQ SHIFTER and RING MOD work perfectly with the TR-8S FM sound engine providing everything from smooth bell-like tones to harsh, clangorous noise depending on your mood.
Article written by Alex Marlowe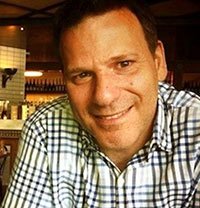 Alex Marlowe is a Composer/Producer, Musician and Consultant based in Melbourne, Australia. Alex has placed music in numerous movies and TV shows, and toured worldwide as a keyboardist with major artists. As a Teacher and Consultant, Alex has worked with platinum songwriters, music editors, producers and composers, and conducted courses in Music Production and Music Software, including at the Songwriting School of Los Angeles. You can find more info, and contact Alex at: www.logicproanswers.com